Earthship Homes: A Sustainable Oasis in Taos County, New Mexico.
In a world where housing and sustainability are major concerns, Earthship Homes stand as a beacon of hope and innovation. These unique, off-the-grid dwellings are constructed using primarily natural and upcycled materials, providing a self-sufficient way of life that can free you from the shackles of utility bills and conventional housing woes.
At Landopia, we're proud to offer vacant land for sale in Taos County, NM, which is often considered the mecca of Earthship construction. Let's explore the remarkable world of Earthship homes and how they align with our vision of a sustainable, harmonious future.
What is an Earthship?
Imagine living in a house that is not just a shelter but a complete ecosystem. Earthship homes are precisely that – self-sustaining, eco-friendly dwellings made from natural and repurposed materials. These homes are designed to reduce their environmental impact, provide comfort and security, and give their occupants complete autonomy.
Building with Recycled Materials
One of the standout features of Earthship homes is their innovative use of recycled materials. Old tires, glass bottles, and cans are repurposed to create the structural walls of the homes. These materials are packed with earth, forming solid walls that provide excellent insulation and thermal mass. This not only reduces the need for traditional building materials but also helps in waste reduction and recycling.
Harvesting Rainwater
One of the most impressive aspects of Earthship homes is their ability to harvest and recycle water. These homes are equipped with rainwater harvesting systems that capture water from the sky. This harvested water is then filtered and reused multiple times, providing a consistent source of fresh water for drinking, bathing, and irrigation. This water-saving feature reduces dependence on municipal water supplies and promotes a sustainable lifestyle.
Self-Sustaining Food Production
Earthship houses take self-sufficiency to a new level with their ability to grow food within the dwelling. Greenhouses are integrated into the design, allowing residents to cultivate their own fruits and vegetables year-round. This practice not only promotes healthy eating but also reduces the need to rely on external food sources, which is especially important in the context of rising concerns about food security.
Off-the-Grid Sewage Treatment
Managing sewage in a sustainable and eco-friendly way is a crucial component of Earthship living. These homes incorporate self-contained sewage treatment systems, allowing residents to treat and recycle their own flush toilets. This minimizes the environmental impact and reduces the need for conventional sewage systems, which can be both costly and environmentally harmful.
Solar and Wind Power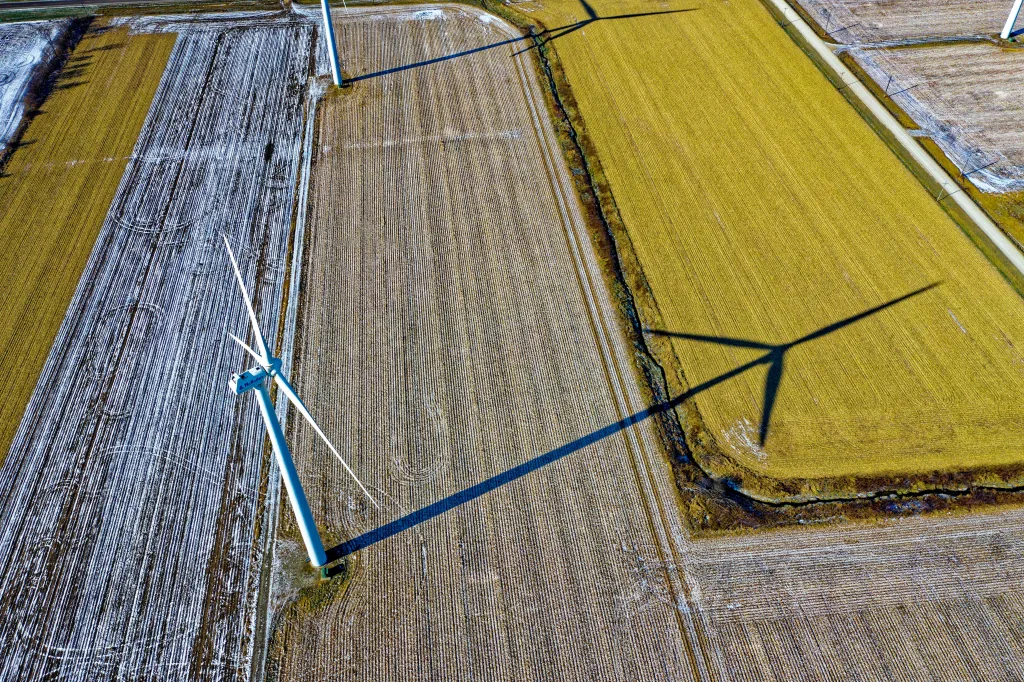 Earthship homes harness the power of the sun and wind to generate electricity. Solar panels and wind turbines are commonly integrated into the design, enabling residents to produce their own electricity. This renewable energy source not only reduces utility bills but also lessens the reliance on fossil fuels, contributing to a greener, more sustainable world.
Passive Solar Heating and Cooling
Earthship architecture is designed to optimize passive solar heating and cooling. The homes are strategically oriented to maximize exposure to sunlight in the winter, provide natural heating, and are well-insulated to maintain comfortable temperatures in the summer. This passive design minimizes the need for energy-intensive heating and cooling systems.
Tire Walls and Natural Materials
The distinctive tire walls used in Earthship construction not only offer structural support but also provide thermal mass. This thermal mass helps regulate indoor temperatures, reducing the need for artificial heating and cooling. In addition to tire walls, other natural materials like adobe and reclaimed wood are used, creating a harmonious blend of aesthetics and functionality.
The Earthship Communities Vision
The Earthship movement is driven by a set of community objectives that go beyond sustainable architecture. These objectives are aimed at fostering a more harmonious coexistence between humans and their environment while addressing pressing global challenges:
Reducing Economic and Institutional Barriers: Earthship Homes aims to make sustainable living accessible to everyone, breaking down economic and institutional barriers that can hinder progress.
Reversing the Negative Impact of Conventional Housing: By minimizing environmental harm, Earthships counteract the detrimental effects of traditional housing on our planet.
Creating a Less Stressful Existence: Earthships promote a lifestyle that is less stressful for their residents, with a reduced ecological footprint and a more natural, self-sufficient way of living.
Uniting Economics and Ecology: These homes offer a practical way to integrate economics and ecology, providing tangible solutions to global challenges.
Peaceful Coexistence with Nature: Earthships empower individuals to live in harmony with nature, encouraging a deeper connection to the environment.
Harnessing the Forces of Nature: Instead of relying on politics and bureaucracy, Earthships rely on the inherent forces of nature to meet their needs.
Cultivating a Sustainable Humanity: These homes provide the fertile soil in which the flower of humanity can blossom, nurturing a more sustainable and compassionate way of life.
Landopia and Earthship Homes
At Landopia, we are proud to offer land for sale in Taos County, NM, an area renowned for its strong Earthship presence. Our properties are nestled in rural areas, often just an hour away from major cities with Walmart and Home Depot stores. These locations hold immense potential for future growth, thanks to their proximity to major towns and emerging development paths.
Buying Land for Your Own Earthship
If the idea of Earthship living inspires you and you want to take the next step towards building your own self-sustaining home, Landopia offers you the opportunity of purchasing land you need. We offer affordable land for sale that is conveniently located, making your dream of Earthship living more attainable than ever.
Accurate Property Boundaries
We understand the importance of accurately defining property boundaries. While we provide GPS coordinates for general location reference, a survey is the most accurate method to determine precise boundaries. A survey reveals the actual corners and boundaries of your land, ensuring that you have a clear understanding of your property's limits.
Affordable Owner Financing Options
Buying raw land for Earthship homes in New Mexico can be a challenge, but at Landopia, we offer owner financing options to make it easier for you. Our affordable plans start as low as $100 per month, ensuring that you can invest in the land of your dreams without straining your budget. This aligns with the Earthship philosophy of economic empowerment and self-sufficiency.
Conclusion
Earthship homes in Taos County, New Mexico, are more than just houses; they are a testament to sustainable living and a harmonious relationship with the environment. These self-sufficient, off-the-grid homes offer a lifestyle that reduces your ecological footprint and provides a sense of self-sufficiency that is truly liberating.
With Landopia, you can start owning land today, with our Peace-of-Mind Guarantee ensuring a confident and worry-free purchase. It's the first step towards a brighter future for your family. Whether you're interested in Oregon, Arizona, New Mexico, Colorado, Texas, Arkansas, Nevada, or Florida, we've got you covered. Start building a valuable asset for your loved ones by buying land that fits your needs.
Don't wait any longer; visit Landopia today, seize your land in the countryside, and embrace the Earthship way of life. Be a part of the solution for a more sustainable and eco-friendly future.