Understanding Mineral Rights: Who Owns Them On Your Property?
As a property owner, it's important to know that mineral rights are commonly owned separately from the land, often by large corporations or individuals. In fact, it is more common for individuals not to own mineral rights than it is for them to own them. This means that when you purchase a property, the ownership of valuable minerals such as oil and natural gas may still belong to someone else.
Understanding the concept of mineral rights is crucial before buying a property with potential mineral reserves. Researching and determining who owns these rights is essential to avoid future surprises or legal complications. By better understanding mineral rights, you can make informed decisions regarding property ownership.
In this blog, we will delve into the meaning of mineral rights and what if you don't own them. You will learn about the separation of mineral rights from land ownership, its implications on property transactions, and the importance of conducting thorough research before purchasing.
What Are Mineral Rights?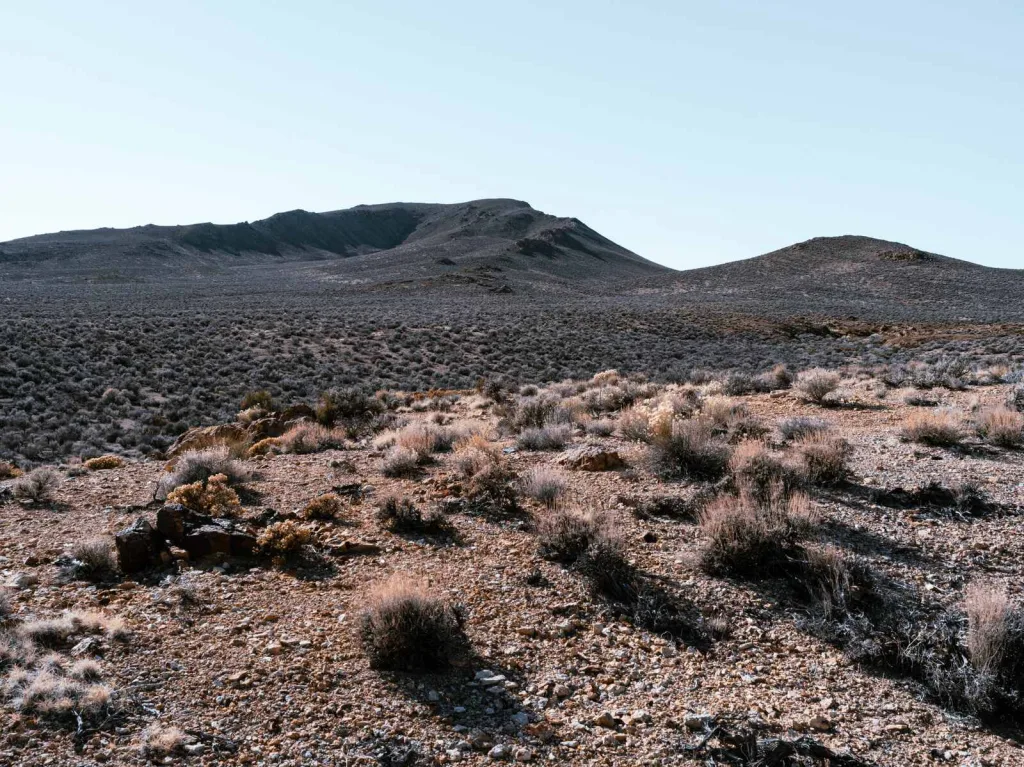 As a property owner, have you ever considered what treasures lie beneath your land? Well, that's where mineral rights come in! Imagine a hidden stash of valuable resources like oil, natural gas, gold, silver, and copper, all waiting to be discovered underground. These precious resources are what we refer to as mineral rights. They give you the ownership and rights to explore and extract these valuable goodies from your property.
Mineral rights are different from surface rights. When you buy any property, it does not necessarily come with mineral rights ownership (in most cases minerals are separate). In other words, you only own what's above the ground, often some big companies own mineral rights. The mineral rights owner can extract resources from underneath the ground. They might drill, test, and invest in developing your minerals, bringing in pumps, wells, mine shafts, and more.
What does this mean for you? Should you be worried if you don't own mineral rights? What are the different types of rights you should know? Below are some important sections to help you!
Types Of Mineral Rights
While landowners once claimed ownership of minerals from the depths of the earth to the skies above, royalty has asserted their regalian rights, leading to the separation of mineral and surface estates. Today, it is common practice to differentiate mineral rights from the land. Let's explore the four major types of mineral rights on property and their characteristics.
Surface Rights
Surface rights refer to the ownership and control a person or entity has over the physical surface of a piece of land. It grants the right to use, occupy, and make changes to the land's surface, such as building structures, planting crops, or conducting activities on the land.
On the other hand, mineral rights pertain to the ownership and control of the minerals and valuable substances beneath the surface of the land, such as oil, gas, coal, or precious metals. It allows the mineral rights owner to extract and profit from these resources.
When different parties own surface rights and mineral rights, it creates a situation where the surface owner may not have the authority to access or extract the minerals beneath their land. The mineral rights owner is exclusive to exploring, developing, and extracting the minerals, subject to applicable laws and regulations.
Mineral Interests
Mineral interests encompass various forms of ownership over subsurface mineral rights. Owners of these rights can receive royalty, lease, and shut-in payments. For instance, in the oil and gas industry, shut-in payments are made to lessors by companies to maintain a lease on unproductive mineral assets.
Mineral Interest rights are:
You can explore, develop, and extract minerals beneath the land.
You can transfer these rights to someone else by signing an oil and gas lease.
Lease agreements may include an upfront bonus payment.
In addition, you may receive regular rental payments to delay production on the leased property.
When minerals are successfully extracted from the well, the mineral rights owner will receive royalties based on the production.
Royalty Rights
The oil and gas company owner is an investor who earns royalty payments from their mineral rights investment. As minerals are extracted and produced from the leased property, the owner receives a share of the generated income.
When mineral owners sign an oil and gas lease, they receive a "royalty interest." This means that the owner is entitled to a portion of the revenue generated from selling the oil and gas. The best part is that the royalty-interest owner doesn't have to pay for any of the expenses related to drilling or operating the well. In simpler terms, if you own the mineral rights and sign an oil and gas lease, you can earn money from selling oil and gas without worrying about the costs of drilling or running the operations.
Oil and Gas Rights
Oil and gas rights can be tricky because these resources can move freely. They are not confined to a specific well or area. Sometimes, oil can seep through cracks and joints, which means it can flow into nearby properties.
These moving resources are called fugitive resources. The "rule of capture" applies to them, which means that if you have the right to drill for oil on one property, you can claim any oil you capture, even if it comes from neighboring properties.
Property owners need to understand the different types of mineral rights. This knowledge determines their rights and potential financial benefits from oil and gas production. Surface rights, mineral interests, royalty rights, and oil and gas rights all play a role in the complex world of mineral ownership.
Do I Really Need Mineral Rights? What If I Don't Own Them on My Property?
Below are some important points to consider:
It's Okay If You Don't Have Mineral Rights
Sometimes you might not own the mineral rights to your property, and that's okay. It's actually very common not to have them. Mineral rights are separate from owning the land itself. So, even if you don't have these rights, you still own your property.
Don't Worry, Your Property is Still Highly Valuable
Just because you don't have mineral rights doesn't mean your property is worthless. You can still use your land for many other purposes like farming, building a home, or even renting it out to others. So, you don't need to worry about not having these rights.
You Are Protected
If a mining company wants to start mining on your property, it will need the right of ingress and egress. This means they have to ask your permission and compensation for the damage they might cause to your property. So, you are protected if they want to mine from your property.
It is also important to mention that due to compensation for damages from mining operations, these companies try to be minimally invasive. They won't come and tear down your house just because they own mineral rights. To avoid paying heavy compensation in damages, they will only use methods that are least destructive.
How Do Mineral Rights Work?
Imagine having a special ticket to access a hidden treasure chest beneath your land. That's what mineral rights are like. They allow you to uncover valuable minerals like oil, gas, and shiny rocks hiding beneath the surface. It's almost like being invited backstage at a rock concert, but you're in the business of natural resources instead of music. Here's the interesting part: mineral rights are separate from land ownership.
So, even if you're the proud property owner, someone else might own the rights to the minerals underneath. These rights can be leased, sold, or passed down like a family heirloom, creating separate ownership of the precious minerals. It's like playing a game of passing the parcel with minerals that keep changing hands from one generation to another.
When a mining company wants to tap into those mineral goodies, they'll usually approach the mineral owner with an oil and gas lease or a lease agreement for other minerals. This is where the business negotiations begin, and both parties do a little tango to determine the terms, including royalties, payment schedules, and surface use agreements.
Who Owns The Mineral Rights On Your Property?
Finding out do I own the mineral rights to my property can be a smooth process. There are a few avenues you can explore to uncover the truth.
Let's delve into them:
Take Matters Into Your Own Hands
If you're up for some detective work, you can begin by conducting your search. Start by gathering information about your property, including its legal description. If you don't have that handy, a trip to the county tax or assessor's office with your property deed can help you obtain it.
The tax office usually keeps records of property descriptions. Armed with this information, venture into the deed records room, where you can trace the conveyance of your property.
Seek Assistance From Landman
If you prefer a helping hand, a specialized professional known as a "landman" is indeed required to conduct a thorough search. These landmen have expertise and experience in researching and identifying mineral rights ownership, especially when larger entities or companies own them.
While title companies can certainly provide valuable assistance in various real estate matters, including researching property ownership, they may not have the same level of expertise or specific focus on mineral rights as a dedicated landman. Engaging a landman can be beneficial when dealing with complex cases involving extensive or corporate-owned mineral rights.
Enlist The Aid Of An Attorney
Hiring an attorney may be the best action for properties with a complex history of ownership changes. An experienced attorney can navigate the intricacies of wills, multiple beneficiaries, and the passage of mineral rights through generations. While this option can be expensive, it ensures a comprehensive search and expert guidance.
Understanding who owns the mineral rights on your property can have significant implications for your property's value and potential future opportunities.
Take control of your mineral rights and secure your investment today. At Landopia, we specialize in properties with long-term growth potential, offering you a peaceful rural lifestyle away from the city's chaos. Our strategically positioned properties are primed for future development, making them the perfect opportunity to seize.
Let us guide you through the process and ensure your investment is in capable hands. Visit Landopia and start exploring the possibilities of owning mineral rights on your property today.
Wrapping Up!
Understanding surface and mineral rights ownership on your property is crucial for protecting your interests and potential future developments. It's important to note that most of the time, mineral rights are owned separately from the land itself, often by large corporations. Therefore, it is more common to not own mineral rights than it is to own them.
While not owning mineral rights may seem concerning, it's essential to remember that it's okay and doesn't diminish the value of your property. However, if you are interested in pursuing ownership or exploring available mineral rights, it's recommended to connect with professionals such as a landman, mineral rights brokers, or attorneys specializing in mineral-rich areas. They can provide valuable insights, contacts, and assistance in navigating the complexities of mineral rights.
At Landopia, we offer tailored land options in states like Oregon, Arizona, New Mexico, Colorado, Texas, Arkansas, Nevada, and Florida. With our Peace-of-Mind Guarantee, you can confidently purchase, knowing that we offer a 100% principal back, 100-day guarantee. Start your journey towards a brighter future for your family by exploring options for making wise investments.